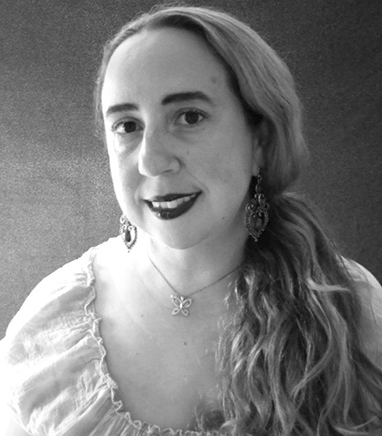 Buffalo, New York – Buffalo Dreams Fantastic Film Festival will present this year's Lois Weber Award to local artist Sabrina Peña Young. Now in its seventh year, Buffalo Dreams is a multi-genre celebration of independent film which runs for one week, August 23rd– 29th, at the Dipson Theaters Eastern Hills Cinema, 4545 Transit Road, Williamsville, New York. The festival's mission is to bring the best independent genre films from around the world to Western New York, and to shine a spotlight on local film artists.
The award is named in honor of Lois Weber (1879 – 1939), the first female film director in the United States, and recognizes the accomplishes of women who have distinguished themselves in the art of filmmaking. Weber pioneered the split screen framing technique, and was known as a "star maker" for her efforts on behalf of new actresses. As a director and screenwriter, she used the medium to address such social issues as capital punishment, drug abuse, poverty, and contraception. She was the first woman elected to the Motion Picture Directors Association, formed her own production company, and for a time was the highest paid director in Hollywood.
This will be the third Lois Weber Award presented by Buffalo Dreams, and the first to go to a local artist. Sabrina Peña Young grew up in South Florida and began her creative journey as a musician, performing in orchestras, alternative bands, and avant-garde ensembles. She studied film for one year at Florida International University before dropping out to teach art to homeless children. The International Alliance for Women in Music presented her with a New Genre Award for her futuristic multimedia oratorio "Creation," which combined her loves of music and science fiction imagery. In 2012, she composed scores for Emmy winning animator Rob Cabrera's short film Monicaand Sean Fleck's time-lapse film Americana. As a filmmaker, her most ambitious project to date has been Libertaria: The Virtual Opera, a "machinima" animated film which she wrote, directed, animated, and scored. In 2018, she was awarded the prestigious Cintas Foundation Brandon Fradd Composer Fellowship for composers of Cuban descent. She is actively involved in the Western New York film community and teaches film production workshops to beginning filmmakers. Her latest animated short film, Spiritus, will have its World Premiere at Buffalo Dreams.
Buffalo Dreams is open for film submissions via FilmFreeway.com and Withoutabox.com through July 13th, and will announce Official Selections soon after.