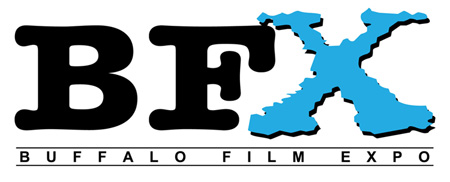 Buffalo Film Expo (BFX), is an educational event aimed at film and television professionals, semi-professionals, hobbyists, aspiring filmmakers, students and film enthusiast.
Buffalo Film Expo will be held on dates TBA as part of Buffalo Dreams Fantastic Film Festival (Nov. 4th – 13th). BFX previously ran as a stand alone event in 2013 and 2014.
In 2015, the NYS Film Production Tax Incentive Program for Western New York became one of the most aggressive in the country and has lead to a boom in our local industry. Buffalo Film Expo's goal is to promote and stimulate film production in the Buffalo-Niagara-Rochester region. Our programming is aimed at working film and TV professionals and aspiring filmmakers and film enthusiasts. This is not a collectors show; it is for people who are serious about growing the film industry in Western New York, making their own films, and networking.
Past workshops have included the following: Screenwriting; Producing Your First Feature; Your Film Commission and the NYS Film Production Tax Incentive; Cinematography; the Business of Acting; and Independent Film Distribution. Panelists are area professionals and semi-pros.