BECOME A SPONSOR
We are a ten-day festival that covers multiple genres.  We truly pride ourselves on the fact that we endeavor to divide our programming equally between Local Productions, National and International Films.  Buffalo Dreams Fantastic Film Festival is a very filmmaker-centric event.  Over the last two years alone we've showcased over one hundred seventy-nine films and hosted more than fifty out of town filmmakers from as far away as Mexico, the United Kingdom and Australia.
Our goal is a simple one:  to focus on the art of filmmaking in the purest sense by presenting the best independent genre films from around the world, and to shine a spotlight on local filmmakers, especially those new to the film festival experience. We are proud that our event continues to serve an important role in supporting and sharing in the current growth of film production in the region.
Buffalo enjoys a strong arts community, and Buffalo Dreams Fantastic Film Festival has been featured in The Buffalo News, Buffalo Rising, The Public and Artvoice.Additionally, Buffalo Dreams Fantastic Film Festival Co-Founder Gregory Lamberson was profiled in the April 2015 "Film in WNY" edition of Buffalo Spree Magazine.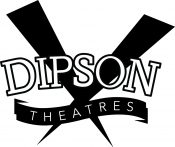 A 76-YEAR TRADITION OF EXCELLENCE Dipson Theatres, Inc. began in 1939 in Batavia, NY. Dipson Theatres, Inc. is a New York Corporation and has expanded over the last 76 years to include Theatres in Buffalo, Amherst, Williamsville, Hamburg, Lancaster, Jamestown, Lakewood, and Warren PA. Dipson Theatres consists of 35 screens, inclusive of first run commercial films, and art and independent films with 7 locations in New York and Pennsylvania. Visit Website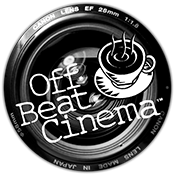 Off Beat Cinema is a two-hour hosted movie show that airs on television stations throughout North America on the retroTV Network along with a series of independent stations. Off Beat Cinema promises to show you "the movies that must be shown" – the good, the bad and the foreign (in their original languages, of course!). Visit Website



WBBZ-TV is Your Hometown MeTV Station! We thank you for watching, and coming online for a unique local media experience. Visit Website


Thursday Night Terrors is a monthly horror and cult classic film series hosted and programmed by Peter Vullo at the Dipson Amherst Theatre in Buffalo, NY. Visit Website
THE MULTIPLEX ALTERNATIVE.
Big Screen classic, art, indie & cult movies in a unique cafe setting. Serving Beer & Wine. Visit Website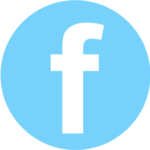 OUR WEBSITE
Depending on the sponsorship level, your company will have brand mentions on the website, on blog posts, and our other media outreach.gazine.
TITLESHIP
The official presenter
of the festival
(1 available)
ATLAS
Lead festival sponsors
(3 available)
PLATINUM
Lead festival sponsors
(6 available)