2021 PROGRAM
Fri Nov. 5th – 11th 2021
Dipson Eastern Hills Cinema
4545 Transit Rd, Williamsville, NY 14221
Directions
Admission: $10.00 per screening per adult/$7 for seniors, students, military ID
All Festival Pass: $70 at the box office
Day Pass: $20 at the box office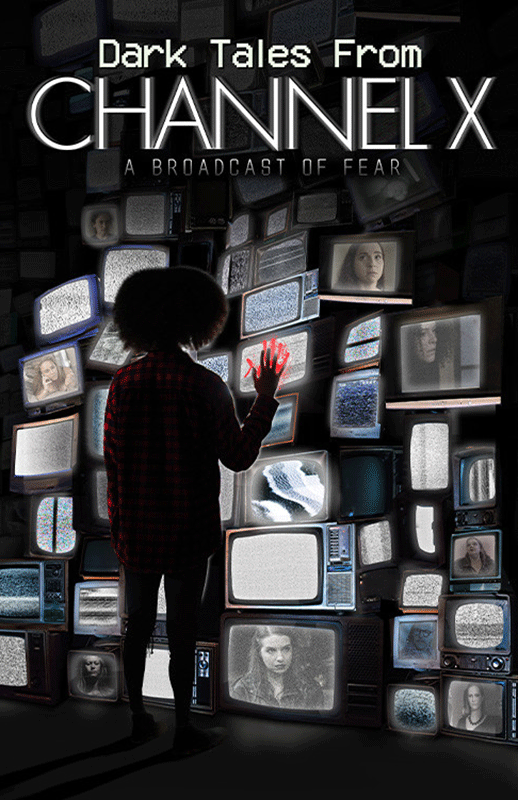 1:30pm
Block 9: Dark Tales from Channel X (NYS, Horror, 75 mins)
Horror anthology with seven short stories. Q&A with directors Manny Serrano and Lindsay Serrano. Local short: The Adjunct (WNY, 21 mins), directed by John Fink. View Trailer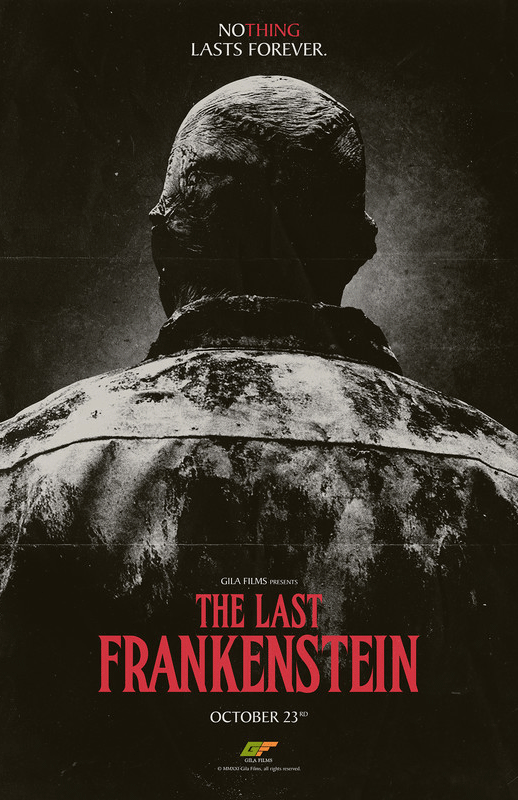 4:00pm
Block 10: The Last Frankenstein (NYS, Horror, 102 mins)
Dr. Jason Frankenstein, the last of his family, sets down the blood-soaked path to create a living being from the bodies of the dead. Q&A with Director David Weaver. View Trailer
7:30pm
Block 11: Exectution (NYS, 45)
A renegade band of women stages an execution of rapists and killers in a classroom. Director: Stavit Allweis, Short: LOVEHOTEL: The Guide to Japanese Midnight Culture (Japan, 22 mins)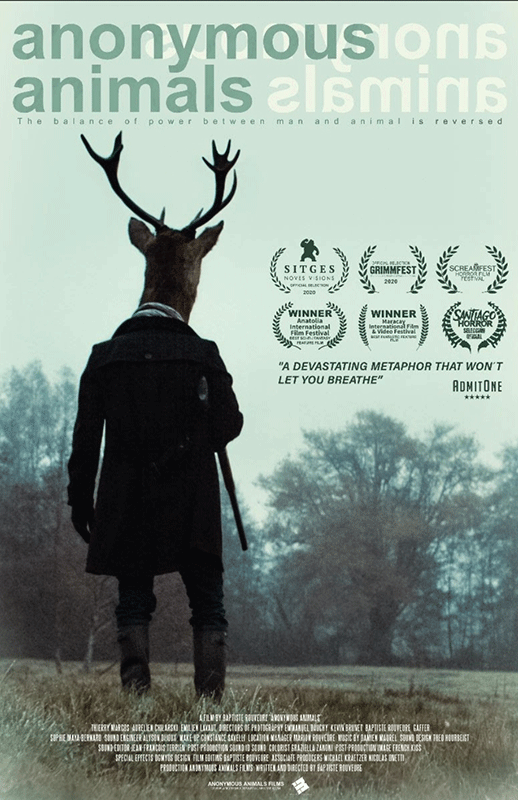 9:00pm
Block 12: WTF/Bizarro
The wildest, weirdest, and most extreme films of the festival, highlighted by Anonymous Animals (France, 64 mins). In a remote countryside, any encounter with the dominant can become hostile. Shorts: Monsieur Satcher (10 mins). Peter the Penuin (12 mins), MeTube: August Sings (12 mins), Horror of the Underworld (J horror anime, 26 mins). View Trailer
2:00pm
Block 13: International Shorts #1 (1 hr53)
Eight amazing short films from around the world.
Consume (Argentina, 14)
Causi Sui (France, 22)
Munkie (New Zealand, 15)
Meanwhile at the Abandoned Factory… (New Zealand, 16)
Sweet Mary Where Did You Go? (Australia, 16)
Polvotron 500 (Spain, 11)
Sylvio (France, 14)
Argon (Iran, 15)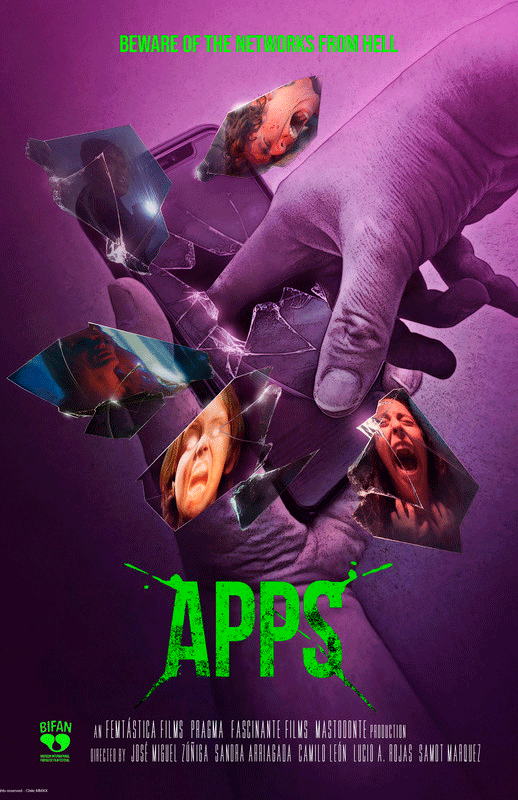 4:30pm
Block 14: Apps (Chile, 92 mins)
An APP opens the doors to five stories of mystery and horror in this anthology film.
7:00pm
Block 15: A Savannah Haunting (US, Horror, 103 mins)
Officer Down (UK, 19 mins) & A Savannah Haunting (US, Horror, 103 mins)
Terrifying! Based on real supernatural phenomena the writer/director and his family experienced in their home in Savannah for decades, this film was shot on location at the actual haunted house. View Trailer
9:15pm
Block 16: Kamaloca (France, Thriller, 87 mins)
At the same time a chemical explosion shakes Beirut, a group of hackers meet in the Parisian suburbs, plotting to sabotage the system. Directed by Christophe Karabache, who blew us away with VORTEX two years ago. Short: Reverse the Punishment (US, 10 mins). View Trailer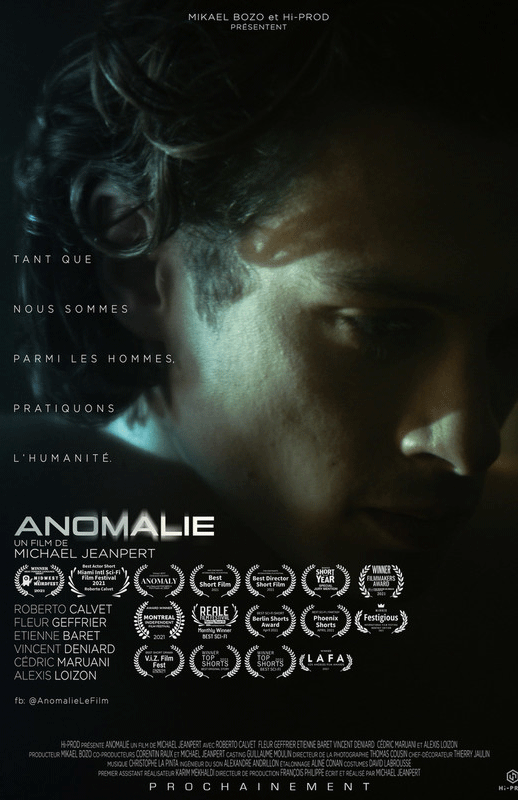 2:00pm
Block 17: International Shorts #2 (113 mins)
Seven amazing shorts from around the world.
Evolutionary (UK, 15)
Deep Cuts (Russian Federation, 8 mins)
Smiles (Spain, 14)
Sheep Will Devour Us (Iran, 10)
Anomalie (France, 26)
Q: Ghostly Remote Effect (Germany, 20, student)
Echthaar (Austria, 20, student)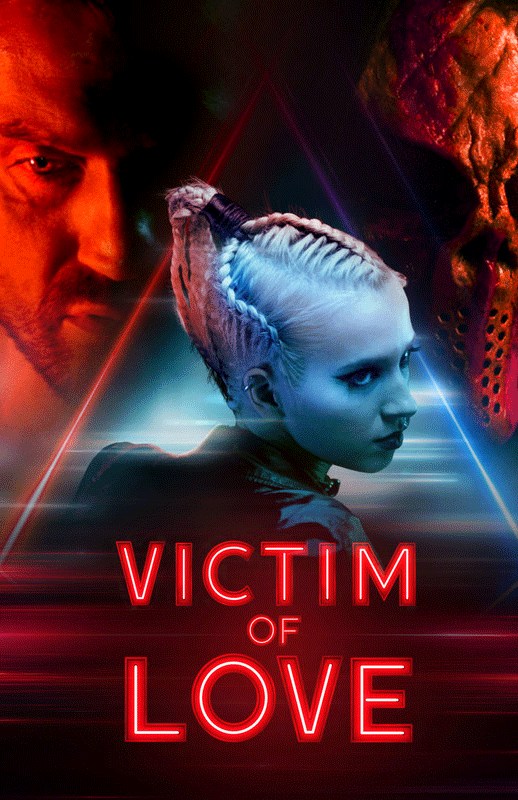 4:30pm
Block 18: Victim of Love (Denmark, Thriller, 95)
Charly searches for his American girlfriend, who disappeared under mysterious circumstances during a vacation stay at a hotel in Copenhagen. View Trailer.
7:00pm
Block 19: Terror Trips (US, Horror Thriller. 84 mins)
Six friends who provide guided tours of shooting locations for the world's most famous horror films  scout a new location for a foreign indie horror film which is more than 'just a movie.' Directed by Jeff Seemann. Short: Worth Fighting For (US, 20 mins). View Trailer
9:25pm
Block 20: The Corruption of Divine Providence (Canada, Horror, 94 mins)
When a 15 year old Stigmatic Metisse is kidnapped from a small French Canadian town three different religious factions vie for control over her upon her eventual return. Directed by Jeremy Torrie. View Trailer
2:00pm
Block 21: Assorted Shorts
An eclectic mix of four amazing short films.
Anarchy Funhouse #2 (NYS, 17 mins)
Growing Peace in the Middle East (USA, 13, young student)
Erebus (USA, 23, student)
45-minute: Cram (NYS, 44 mins)
4:00pm
Block 22: Abyssal Spider (Taiwan, Horror/Kaiju, 107)
People trapped on a boat are attacked by a gigantic arachnid sea monster – can 2021 get any worse? Director: Joe Chien. Preceded by the short A Darker Place (7 mins). View Trailer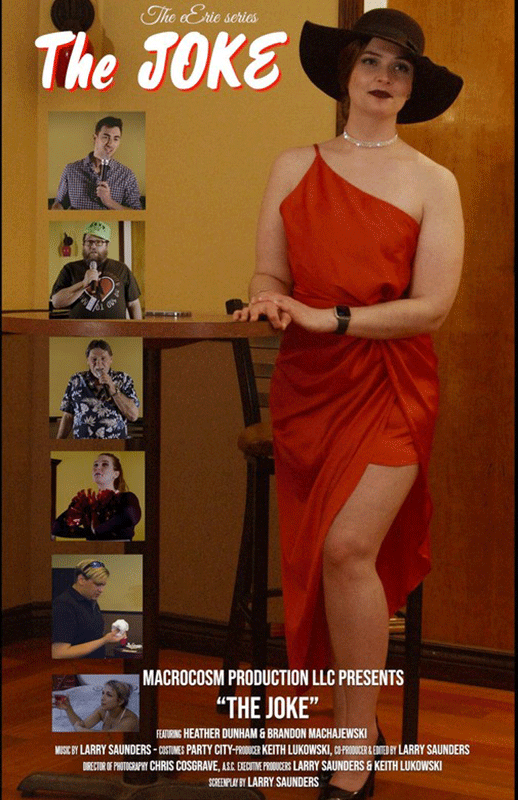 7:00pm
Block 23: The Joke & Valentine Crush (US/WNY,100 mins)
Short features explore the worlds of comedy and roller derby, preceded by the western New York short Strike (10). View Trailer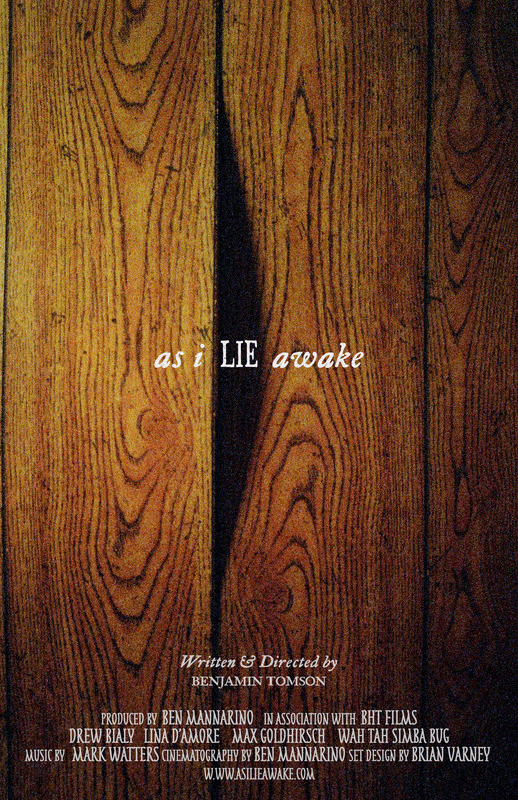 9:30pm
Block 24: Western New York Shorts (WNY, 84 mins)
10 short films created by local artists. Support local artists! View Trailer
Midnight Glitch (NYS/WNY, 3 mins)
Roll It (NYS, Music video, 5)
Pillow Head (WNY, 15 mins)
As I Lay Awake (NYS/WNY, 5 mins)
716 (NYS/WNY, 14 mins)
Photolumiscence (NYS, 11)
Monster (NYS, 10)
Static (NYS, 14)
Camping with Rex (NYS, 5)
My Mother's Approval (US, 5 mins)
City Eyes (NYS, 11mins)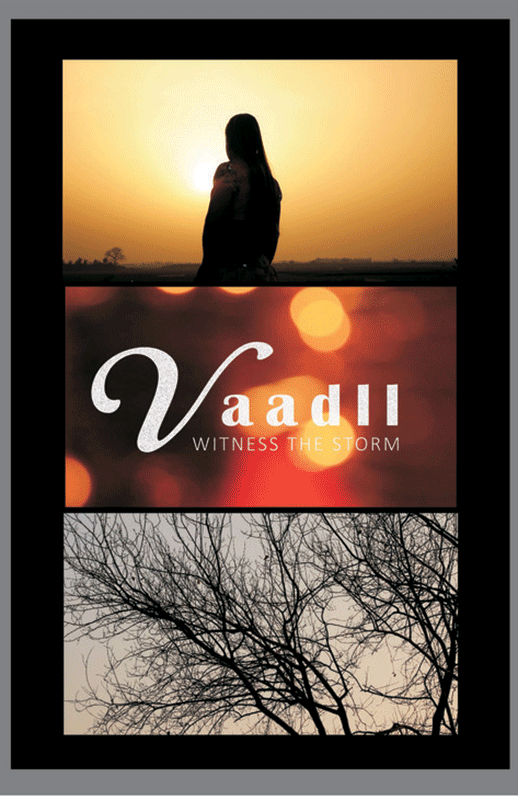 2:00pm
Block 25: International Shorts #3 (1 hr 57 mins)
Six amazing short films from Australia, Italy, Spain, Iran, Germany and India.
A Blaster in the Right Hands (Australia, 19)
Escalation (Italy, 15)
Human Trash (Spain, 17)
House of Fortune (Iran, 16)
The Other One (Germany, 27, student)
Vaadal (India, 30 mins)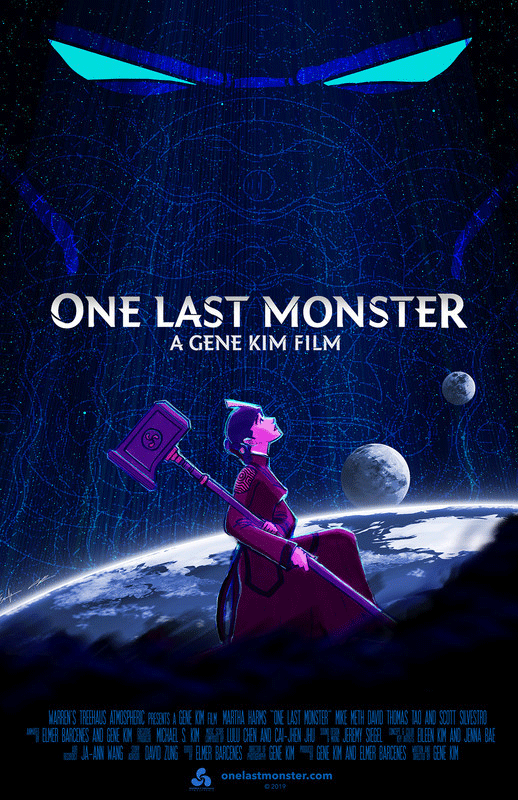 4:30pm
Block 26: Animated Shorts (92 mins)
Nine amazing animated films from Australia, UK, USA, Spain and Iran.
Winnie & Veda Meet the Jangler (Australia, 3)
Melchoir Strasse (UK, 5)
Beach Claw (UK, 4)
Justin and the Werloobee (USA, 11)
Lilly in the Lab
The Odyssey Book 9 (USA, 12)
Re-Animal (Spain, 13:07)
One Last Monster (USA, 6)
Pollution Solution
Sky Sun, Tile Sun (Iran, 6)
Project M-Verse (USA, 29). View Trailer
7:00pm
Block 27: Western New York Short Features
Darkness Binds (WNY, Horror, 71 mins) and Fable of the Hired Guns and the Woman Who Cried Witch (WNY,  Western, 35). Meet the directors! View Trailer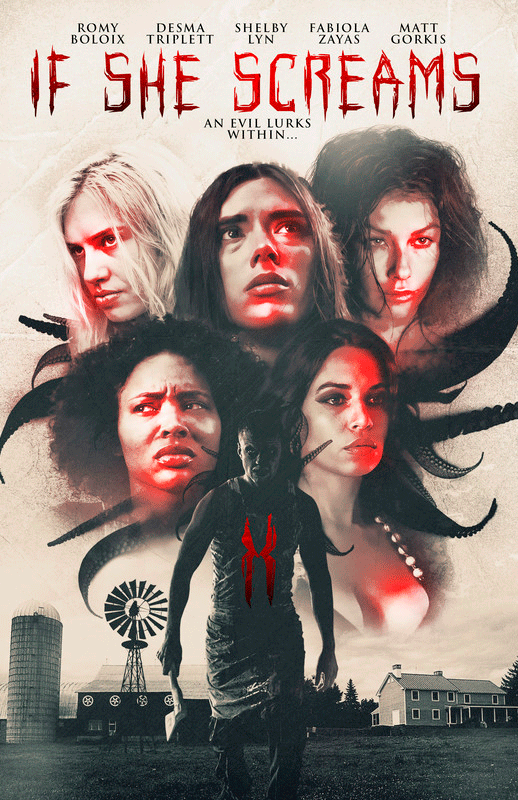 9:20pm
Block 28: If She Screams (US, Horror, 90)
Kassi's friend takes her to a marijuana farm in the hills of Northern California, where all hell breaks loose. Q&A with co-director J. Garrett Vorreuter.  Short film: Your Turn directed by Dan Bowhers (NY, 5). View Trailer