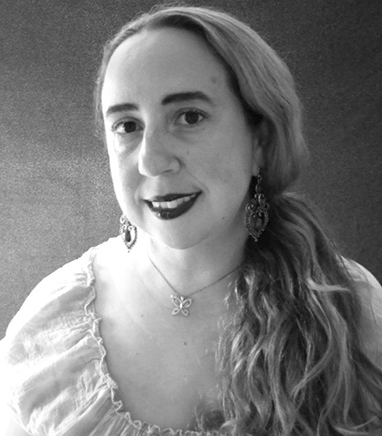 FOR IMMEDIATE RELEASE
BUFFALO DREAMS FANTASTIC FILM FESTIVAL TO SCREEN 101 FILMS
Buffalo, New York – Buffalo Dreams Fantastic Film Festival, now in its seventh year, has unveiled an ambitious schedule of 101 films, including new features directed by Isaac Ezban, Fred Vogel, and Larry Fessenden. The action, animation, fantasy, horror and science fiction festival will run for seven days, Friday, August 23rd– Thursday, August 29th, at Dipson Theatres; Eastern Hills Cinema in Williamsville, New York.  In all, 25 features and 76 shorts will screen, with filmmakers from 16 of the features participating in Q&A sessions.
Internationally acclaimed Ezban (El Incidente, Los Parecidos) will make his fourth appearance at the festival to screen his first English language film, Parallel, a science fiction thriller starring Kathleen Quinlan, as the Opening Night Feature.  In the film, a group of friends stumble upon a mirror that serves as a portal to a "multiverse" but soon discover that importing knowledge from the other side to better their lives brings increasingly dangerous consequences. Ezban is a previous recipient of the festival's George Pal Visionary Award and Rod Serling Wordsmith Award.
Pittsburgh based indie horror icon Vogel (August Underground, The Resin Tower) makes his first appearance at Buffalo Dreams to screen his new thriller, The Final Interview. Vogel will receive this year's Indie Genre Spirit Award. In The Final Interview, a journalist desperate to salvage his career stages a live TV interview with a notorious convicted murderer hours before the man's execution, and the two engage in a suspense filled psychological game of cat and mouse. Co-producer Shelby Lyn Vogel and stars Grainger Hines and Damien Manuscak will join Vogel in a Q&A.
NYC auteur Fessenden (Wendigo, The Last Winter) will be represented by Depraved, his modern take on the Frankenstein, which will be the festival's Closing Night Feature.  Fessenden helped pioneer "arthouse horror," which has become popular with such films as It Followsand The Witch. A disillusioned field surgeon suffering from PTSD makes a man out of body parts and brings him to life in a Brooklyn loft. Fessenden will not be in attendance as he is directing a new film.
Buffalo Dreams' feature roster includes four World Premieres, four US Premieres, nine New York Premieres, five Western New York Premieres, one Festival Premiere, and one Sneak Preview, with filmmakers attending from across the country, Mexico, the UK, France and Germany. Local filmmaker Greg Sterlace will be honored with the Filmmaker of the Year award, and Sabrina Pena Young will receive the Lois Weber award.
Additional highlights include:
-The Festival Premiere of The Special, directed by B. Harrison Smith (Death House): Suspecting his wife of infidelity, Jerry follows his friend down a nightmarish rabbit hole into a horror landscape of addiction.
-The World Premiere of UK filmmaker Richard Rowntree's horror thrillerNefarious, about a burglary which goes horribly and horrifyingly awry;
-The World Premiere of Lamberson's own locally produced Widow's Point, a haunted lighthouse chiller starring Craig Sheffer, based on the book by Richard Chizmar and Billy Chizmar;
–Echoes of Fear, a haunted house thriller which the programmers promise is the scariest film the festival has ever screened, attended by director Brian Avenet-Bradley;
–The Mongolian Connection, an action-packed international crime drama from writer-director Drew Thomas;
–Reed Unbound: The Joel M. Reed Story, a documentary about the exploitation filmmaker who directed the cult film Bloodsucking Freaks, from returning filmmaker Adrian Esposito and Jerry Landi;
–Vortex, an outrageous horror thriller from France about a killer who flees the city and begins a bizarre relationship with a witch he encounters; director Christophe Karabache is attending the entire festival. 
Science Fiction plays a larger role in the festival than it has in the past. In addition to Parallel, The Tangleis a mystery noir about the first murder committed after artificial intelligence has made such a crime impossible; Volitiondepicts a clairvoyant trying to prevent his own murder; and Lake Artifact, from attending filmmaker Bruce Wemple, finds a group of friends trapped in a "loop" with murderous results.
Buffalo Dreams isn't just about horror and science fiction, though. Lamberson and Scioli are making two family films, Farm Days from director Ryan Moser, and Max Topas: The Book of the Crystal Children, from Dr. Michael W. Driesch, free. Both films will be attended by their directors.
Other attending feature film directors include John Woodruff (Animal Among Us), Mike McMurran (The Final Ride) and Chris Ethridge (Haven's End).
"This is our strongest lineup since we started," Lamberson says, "and there's a lot of diversity. Because we run a full week, we're able to include a comedy like Arrows of Outrageous Fortune, and a documentary like Mysteries of the Lake, from Iran." The festival will screen two blocks of local shorts.
Admission for Buffalo Dreams is $60 for an All Festival Pass and $20 for a Day Pass. Advance tickets for individual screenings will soon be available at www.dipsontheatres.com. The full schedule is available at www.buffalodreamsfabtasticfilmfestival.com.